Wend Images Gallery

The allure of history - written in the fenders and bumper seats of classic automobiles - is irresistible. These mobile memory capsules transport us in time and mind to eras, events and places gone by, but never totally forgotten. The styling of the automobile has set trends, followed fads and even helped influence social movements. The car has become a potent cultural indicator and icon around the world and worthy of preservation.
Photo Projects
Light and Motion
History Made Life-Size
Archives / Stock Photography
Vintage Automotive
Mountains & Wilderness
Maritime
Rural America
Urban/Industrial
Dunes & Shorelines
Architectural Elements
Historical Images
Coulees
Natural Abstracts
Landscapes
Canyons / Deserts
Foliage / Flowers
Photo / Art

Photo Prints of this Image >
- Matted or Framed
Greeting Cards
- Greeting Card Sets
Contract Photo Projects
- Special Projects
Vintage Automobiles See all images from this collection>>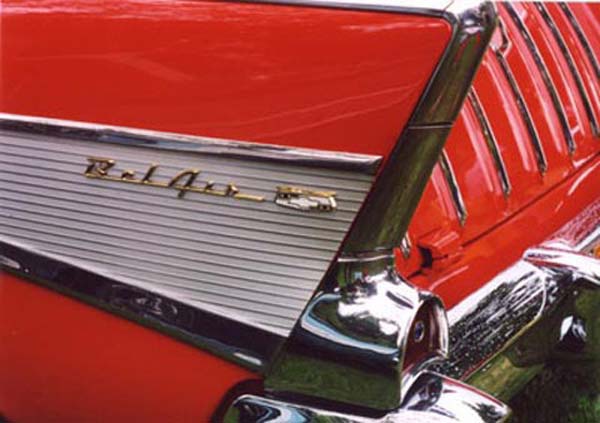 From the photographer's viewpoint, vintage automobiles are alluring subjects. The colors, designs and reflections you find in the features of classic cars have more of an organic flourish than cars from later eras, making them ideal photo subjects. The bright colors, bold fins and gleaming chrome quickened the pulses of young men and women throughout the US in the 1950's.
Purchase Prints or Cards of this image
To inquire about commissioning artwork, email: dan@wendimages.com.
©1987-2010 Daniel Wend / Wend Images. All material on this site is protected under United States and international copyright laws and is the sole property of Daniel Wend. All other uses are prohibited unless otherwise authorized. See Rights and Limitations