Wend Images Gallery

The canyons, deseerts, coulees, plateaus and mesas of the west are symbols of unspoiled, unforgiving wildness. With temperatures that range from -20 to 110 degrees, they are a study in extremes of temperature, geology, and solitude.
Photo Projects
Light and Motion
History Made Life-Size
Archives / Stock Photography
Vintage Automotive
Mountains & Wilderness
Maritime
Rural America
Urban/Industrial
Dunes & Shorelines
Architectural Elements
Historical Images
Coulees
Natural Patterns
Landscapes
Canyons / Deserts
Foliage / Flowers
Odds & Ends

Photo Prints of this Image >
- Matted or Framed
Greeting Cards
- Greeting Card Sets
Contract Photo Projects
- Special Projects
Canyonlands See all images from this collection>>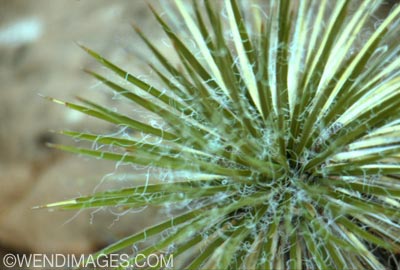 Yucca Plant, Four Corners Area
The Ancient Puebloan Indians of the Southwest used the yucca plant for many purposes. They ate its fresh and fleshy fruits or dried them for winter. When baked, it tasted like potatoes. Yucca leaves, blended with hair or bird feathers were made into ropes and cords for a multitude of purposes such as rope ladders, sandals, cradle board straps, baskets or fishnets. Additionally, yucca leaves were employed in paintbrushes, and its saponin-rich roots were used in shampoo.
Purchase Prints or Cards of this image
To inquire about contract projects, email: dan@wendimages.com.
©1987-2010 Daniel Wend / Wend Images. All material on this site is protected under United States and international copyright laws and is the sole property of Daniel Wend. All other uses are prohibited unless otherwise authorized. See Rights and Limitations