Wend Images Gallery

These mountain images were taken over a series of years and a multitude of trips, hikes, climbs and backpack excursions throughout the west.
Archives / Stock Photography
Vintage Automotive
Mountains & Wilderness
Maritime
Rural America
Urban/Industrial
Dunes & Shorelines
Architectural Elements
Historical Images
Coulees
Abstracts
Landscapes
Canyons / Deserts
Foliage / Flowers
Photo / Art
Photo Projects
Light and Motion
History Made Life-Size
Photo Prints of this Image >
- Matted or Framed
Greeting Cards
- Greeting Card Sets
Contract Photo Projects
- Special Projects
Mountainlands See all images from this collection>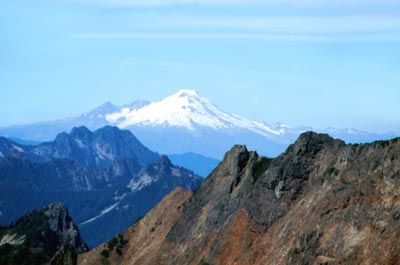 Mt. Baker from Big Four Mountain, Cascade range, Washington State
The geology of Washington state is one of the most complex in the world. The state is a patchwork of volcanoes, glaciers, mountain ranges and examples of large-scale erosion run wild.
Purchase Prints or Cards of this image
To inquire about contract photo projects, email: dan@wendimages.com.
©1987-2010 Daniel Wend / Wend Images. All material on this site is protected under United States and international copyright laws and is the sole property of Daniel Wend. All other uses of these images are strictly prohibited unless otherwise authorized by Daniel Wend.